Gown Predictions:
1. Reese Witherspoon
The beautiful blonde is once again recognized for her great acting skills, this time in the movie Wild.
For Reese we have picked three gowns that we'll love to see her in at the carpet. First is a gorgeous ravishing red Zac Posen Spring RTW 15 dress. The second choice is a a beautiful and femenine peach Marchesa gown from Resort 15. Our third option is a white Ralph Lauren Spring RTW 15 that suits Resse style perfectly.
2. Jennifer Aniston
This is a comeback I'm anticipating badly, I can't wait to see America's fave blonde back in action at the red carpets.
For Jen we have some great options in the dress department. First we have a black and flower print Elie Saab dress from Pre Fall 15 and I will love to see her in this. Second option was predicted for Jessica Chastain in Harper's Bazaar but I feel it suits Jen much better, is an Alexander McQueen piece of art in pink from the Spring RTW collection. The third and last option is a black and white strapless dress that suits the actress style PERFECTLY. The dress is J. Mendel from Pre Fall 15.
3. Amy Adams
Another great award season awaits Amy and we have high expectations regarding her wardrobe choices. So bring it on Amy.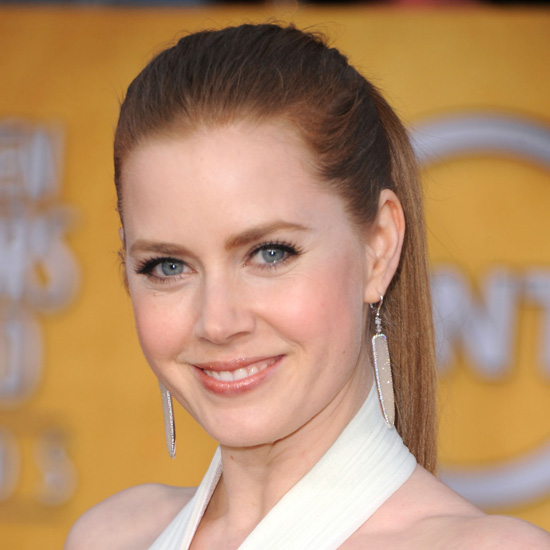 For Amy our first pick is a gorgeous metallic plunging dress from J. Mendel Pre Fall 15 Collection, we think she would look super sexy in this dress. The second look is an ombre long sleeve Elie Saab dress from Spring RTW. The last option we picked is a gorgeous and elegant Pamella Roland pink dress from Resort 15. Love all three options but for her I'm thinking #1.
4. Felicity Jones
This year all eyes are on Felicity, this is her breakthrough year. She's really pretty and elegant so this is what we expect.
Felicity is a Dior girl and she's been wearing the brand for almost all of her events. First pick is a Dior white and big gown from the Resort 15 collection we think she would look amazing. The second choice is a gorgeous gold Oscar de la Renta Pre Fall 15 dress, so elegant and beautiful like her. The last choice is a strapless black dress very classy and simple from Dior Resort 15.
5. Emily Blunt
Emily has a lot of experience on the carpet now and she's not messing around. Can't wait what she will wear.
For her we have picked a red sexy dress with gorgeous neckline from Monique Lhullier Resort 15, she would look amazing in it. Second choice and fave is this gorgeous pink Ralph Lauren dress from the Spring RTW collection, fingers crossed she'll wear this one. And last choice is super elegant and chic black Michael Kors dress from Pre Fall 15.
6. Rosamund Pike
She just had a baby but she already showed us she's red carpet ready and looking better than ever. This talented brit is a fashion must watch on the carpet we have high expectations.
For Rosamund we picked first the gorgeous and simple Jason Wu green and sparkly dress is basically a slip on but it would look super elegant and classy on her. The second choice is a white elegant Roland Mouret Spring RTW15 dress and we think she would rock in it. The last choice is a chic and cool Badgley Mishka Pre Fall 15 dress.
7. Jessica Chastain
Another great year for the red head beauty and we have a feeling she will look stunning just like always.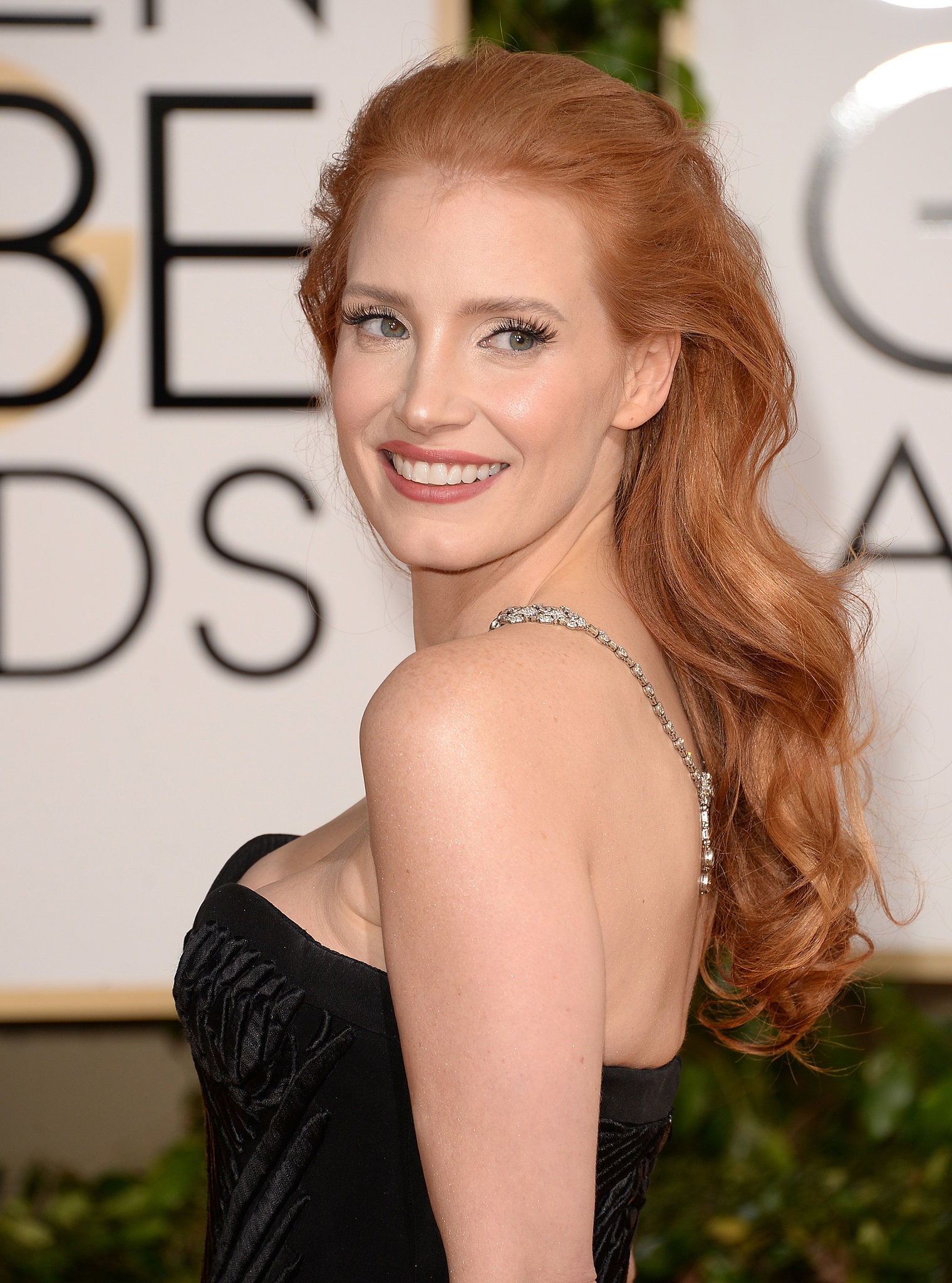 For her we have very amazing options starting with the Marchesa Resort 15 multi color dress, I mean this dress is absolutley beautiful and in the contrast of Chastain skin tone and hair would be flawless. The second dress we picked for her is a gorgeous one shoulder Monique Lhullier dress in a very elegant cut and style. Last but not least we picked a tulle Marchesa work of art truly. We love this third one because is very timeless and beautiful.
8. Keira Knightley
All eyes will be on Keira's baby bump and her dress will play an important role in that. We are thinking loose fitting dresses for her Valentino or Chanel.
We have chosen three Valentino Fall Couture 14 for Keira all three loose and gorgeous. The first one is so baby bump ready and the details are gorgeous. The second is a daring choice and very unique, we love it. The last one is baby bump ready too and is gorgeous.
9. Emma Stone
Emma is a very anticipated red carpet lady cause she always brings the best. We have a lot of dresses in mind for her but we only put 3 cause 10 felt too much.
For Emma our first pick is gorgeous Valentino gold Fall Couture dress and we think the red head will stunn in this color. The second option is a beautiful Chanel Fall Couture dress that is truly a piece of art and we feel it suits her perfectly. The last option is a gorgeous and elegant Oscar de la Renta Spring RTW black and white delicate dress.
10. Julianne Moore
Julianne is the favorite to get the best actress award and we have a feeling she will be one of the best dressed aswell. Our options were too many, here are 3.
Whats better than a red head in green? Exactly for her we picked this beautiful Naeem Khan emerald green dress. Second pick is a gorgeous fringed crisp white Chanel dress and we think she could rock in it.The third choice is a metallic dress with lace neckline from Marchesa.
11. Maggie Gyllenhaal
Maggie made an impression on me in 2014, a fashion one. We're hoping for a 2015 full of great fashion choices starting with the Globes.
For the actress we picked 3 gorgeous and dramatic choices like her. First we have a beautiful and spring vibe Jenny Packham Spring RTW dress. Second choice is a more dark look and bold Marchesa Spring RTW dress. And the last one is a gorgeous metallic Valentino Fall Couture dress.
***********************************************